TOSAKI Clinic
for Diabetes and Endocrinology
Practice Subjects:
Internal medicine,
diabetes
,
endocrinology
Consultation Hours: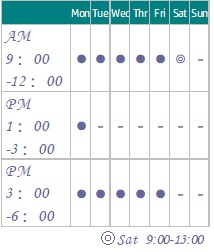 Telephone:
052-800-2333
Facsimile:
052-800-2332
Address:
2-1007, Motoueda,
Tenpaku
ward,
Nagoya
city, 468-0009, Japan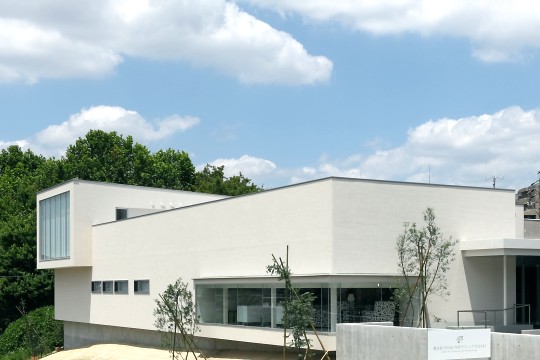 Clinic TOSAKI specializing in Diabetes and Endocrinology
opened on July 6th, 2011 in Tenpaku ward, Nagoya city.


A reception desk office worker and a doctor who can speak English will help you.
You can take the reservation of the medical examination on the telephone in English, even if it is first.

Diabetes: You can know the test result of your HbA1c level and blood sugar level within 5-15 minutes.
Thyroid disease: You can know the test result of your thyroid hormone (measurements of FT3, FT4, TSH) within one hour.